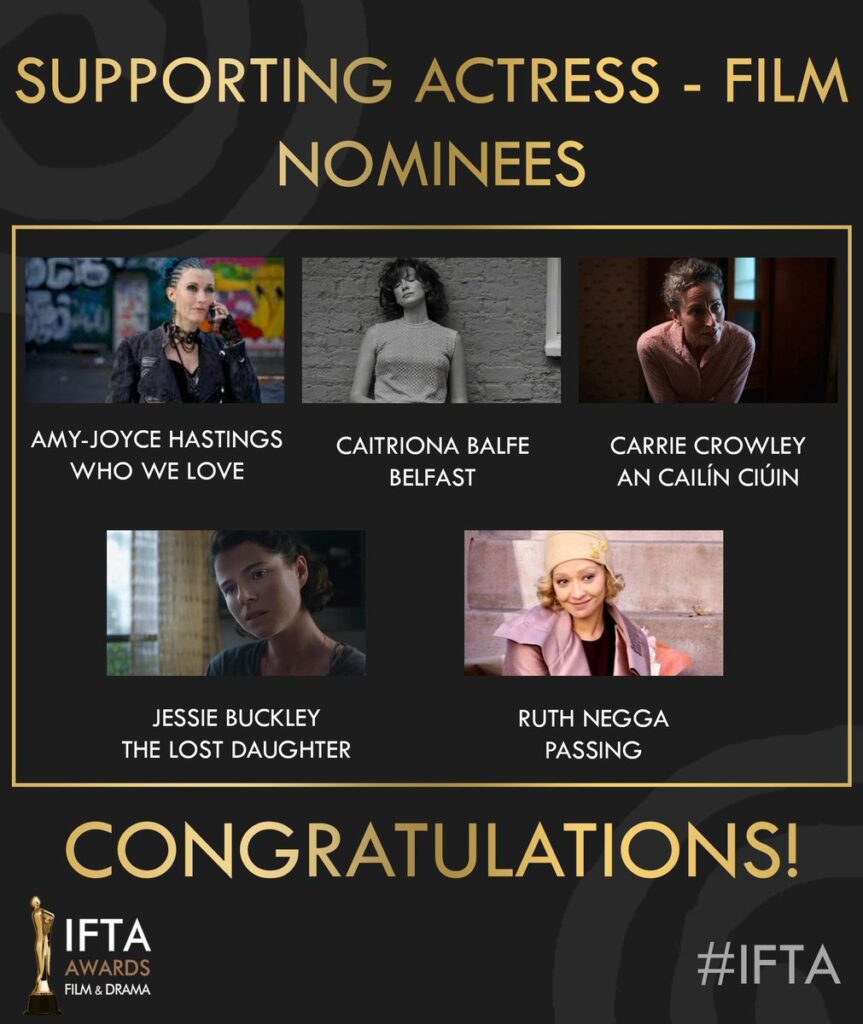 Amy-Joyce Hastings has received an Irish Film & Television Academy Award Nomination for Best Supporting Actress – Film for her performance as Oonagh in Who We Love. Fellow nominees include Caitriona Balfe for Belfast, Carrie Crowley for An Cailín Ciúin, Jessie Buckley for The Lost Daughter, and Ruth Negga for Passing.
Who We Love received a total of six nominations for the 2022 IFTA Awards including Best Film for producers Graham Cantwell and Edwina Forkin, Best Director for Graham Cantwell, Best Script for co-writers Cantwell and Katie McNiece, Best Supporting Actress, Best Supporting Actor for Dean Quinn, and Best Score for composer Joe Conlan.
The awards ceremony will be broadcast on Virgin Media Television on Saturday 12th March with the Award for the Best Supporting Actress category presented by Colin Farrell.